DearTime has democratised group insurance by making it individually owned. As individual policies paid by the company, both your company and your members enjoy numerous benefits.
DearTime Has Democratised Group Insurance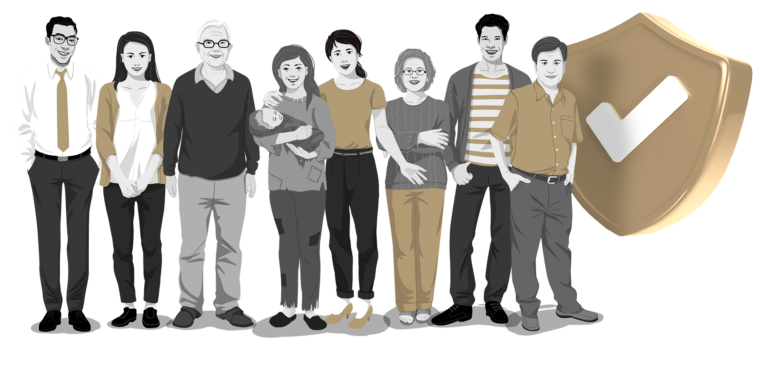 No Commission
We sell insurance directly to you with instant quotation and without any third-party commission.


No Tax
We offer group insurance as individual policies; therefore 6% SST tax is exempted.


Easy Management
Edit coverage and members whenever you like. Choose your desired premium due date.
Easy Claim
Your members scan their faces to claim directly from us. No action is needed from you.


Everyone
With DearTime, every SME and start-up can afford insurance for staff, customers, or anyone.


Everywhere
Manage the insurance you pay for wherever you are. Live chat/call for assistance.


Our end-to-end process is fully digitalized, making it convenient and effortless for you and your members.
Add members and pay premium online.
Add member
Add members one at a time or download excel template for bulk adding.
Pay Premium
Pay via FPX method after your members have accepted your offer in-app.
Instant Quotation
Your next due premium is instantly quoted after paying current premium.
Manage coverage you pay for online.
Remove Member
Select the members you want to stop paying premiums for and remove.
Edit Coverage
Decrease coverage anytime; increase coverage anytime with member's in-app acceptance.
Edit Due Date
Choose your desired premium due date and premium frequency.
Your member claims directly, no action from you.
Scan Face
Members choose the coverage to claim and scan their face for verification.
Flash Code
A unique claim code will appear. Your members flash it at our panel hospital.
Wait for the Money
No further action. The approved claim amount is deposited within 7 days.
We offer life insurance products that are pure protection and easy to understand.
Medical bills increase by 10% every year. Put your mind at ease and focus on recovery while we take care of your medical bills.
You can rest in peace with adequate death coverage to support your family if the untoward happens.
Cancer hits 1 in 2 people. We cover you from 45 critical illnesses including the top 3 – cancer, stroke and heart attack.
You cannot predict accidents. If an accident claims your life or renders you fully disabled for life, we got you covered.
Becoming disabled may affect your everyday activities and livelihood. We cushion you from the changes you go through in the event of total permanent disability.